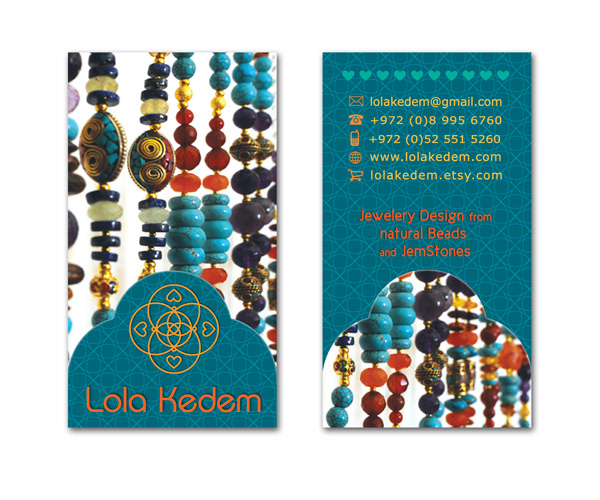 Lola Kedem creates Jewelery from natural materials and gemstones.
Her style is inspired from many cultures, as she traveled around the world for many years.
We were looking for an identity with some ethnic flavor, yet light, simple and happy.
Here are some samples from the process, and some final products.